Shopping for a Wedding Dress
So, you've spent weeks looking at as many wedding venues in Orange County, and now it's time to start looking at dresses. Shopping for your wedding dress is probably the best shopping spree you'll ever go on. A bride often fantasies about her wedding right from the day she realizes she's going to get married one day and having a perfect wedding dress makes that fantasy become a reality. Every detail counts; from the bouquet to the invitations. By now you're probably on a first name basis with a lot of local vendors, right down to the bakeries that make wedding cakes in Orange County.
Shopping for a wedding gown is not an easy task as every bride wants a gown nothing short of the best. Finding such a gown can be daunting but not impossible. With the plethora of wedding dress makers and top brands offering exquisite designs, a bride is often spoiled for choice and the decision often comes down to budget and personal taste.
Things to consider when choosing a wedding dress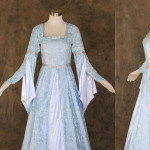 When there are so many choices, it gets difficult to zero down on one dress. However, there are some considerations to be made while opting for the perfect wedding dress. The most important thing to do is begin dress shopping at least six months in advance. This gives the bride an alternative to get her gown stitched if she doesn't find a ready made gown. It also provides the opportunity to check out major sales and avail great deals and discounts.
Secondly, the bride should try out as many wedding dress designs as she can, While it is obvious that before she goes shopping for the dress, she would have already draw a mental picture of her ideal gown, trying on various styles make help her decide what looks better. She may also discover that a design she may have not considered turns out to compliment her skin and figure better.
Most brides are not aware that they can also choose the color of their wedding gown. Though traditionally the gown is expected to be pure white, with time brides have often opted for shades that flatter their skin tone. Some of these options include off-white, cream, ivory and even light shades of beige.
Things to avoid while shopping for a wedding dress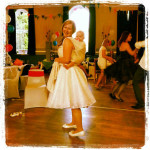 As easy as it may sound, shopping for a wedding dress in Orange County comes down to making some tough decisions and it is not uncommon for a bride to commit some common mistakes all wedding shoppers commit. Here are some things you should avoid.
Firstly, avoid carrying around a mental picture of what a certain bride looked like in a TV soap or movie. You're never going to find something if you do this. Remember the actresses on TV have access to experienced designers, trained makeup artists and branded collection. That doesn't mean you can't look just as beautiful, you just need to find something that's more "you." Remember, you need to think about when the Orange County wedding photographer is snapping away.
Never keep a time limit while you're out shopping for your wedding dress. It may take days, even weeks to find that perfect dress. Be prepared to try on hundreds of dresses and keep an open mind about trying out various designs. Have fun on this shopping spree because you're going to do this only but once. When you try a dress, don't just stand there. Walk around and sit down to see how comfortable you feel in the dress. You don't want to be left feeling uneasy on your wedding day, do you? Take pictures while trying on several dresses and take them from different angles. This will give you a better idea about how you'll look in your wedding photographs. If you are shopping for beach wedding dresses, there are many bridal shops in Newport Beach that will have a giant selection.
Buying wedding dresses online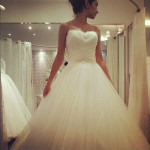 While hopping from store to store looking for that perfect gown seems like a lot more fun, after a while it does get tiring and a bit monotonous. Shopping online is a great alternative. It allows the buyer to browse though a wide collection of dresses and compare their styles, designs and prices.
The only drawback of shopping online is that the bride doesn't get to try on the dress to see how well it fits. However, there is a solution for this problem too. Brides can always choose a few designs online and make a note of the brands offering those dresses. They can then walk into the brand's local showroom and purchase the dress.
This is another reason why brides should begin shopping for their dress early. In case the stress in not in stock, it would take approximately 4 months for it to become available and then be shipped. Moreover, the dress may need a few alterations to fit the bride perfectly.
Wedding Dresses Orange County
Getting ready for your big day is exciting and there are a lot of things on your plate to get done as a soon to be married bride! One of the more enjoyable things about getting married is choosing your wedding dress. Whether you go to a discount store to browse through Wedding Dresses Orange County or have an appointment at a bridal store to try on dresses, the guidelines for choosing a dress are often the same. Make an appointment well ahead of time and don't wait until it's too close to your wedding to get your dress shopping done! There are many things you can stall a little on, but choosing a dress is NOT one of them. You need to take the same approach you'll take when choosing from one of the wedding venues in Orange County: Thoughtfulness!
Wedding Dress Styles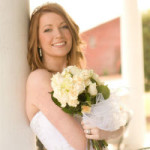 The first thing to keep in mind is to decide what kind of style of dress you would like. Flip through wedding magazines for ideas about what kind of styles you like. Whether it's a long train or a mermaid style dress, a strapless or a dress with sleeves, these are all important factors to consider when picking out a dress for your wedding. If you plan a beach wedding, there are tons of beach wedding dresses to browse through. That way, when you go to pick out your dress you won't be lost and confused and pick the first one you think you look okay in. You'll be able to select dresses that go along with the type of taste you want, and if they don't look as fabulous as you pictured, then you can start from scratch and look at other types of dresses.
Pick Your Dress Color Carefully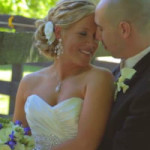 The second thing to decide is what color you would like your dress to be. Traditionally, white is the way most brides go. However, it's become popular to go with an off white or a cream colored dress. Many brides who are not getting married for the first time choose to go this route as it appropriately reflects the situation and still looks amazing. Some brides even go with an unusual color such as pink! Keep in mind how your pictures will come out when your Orange County wedding photographer puts together your album. Knowing whether you want an eggshell colored dress or a snow white traditional gown gives you a compass by which to evaluate the beautiful dresses you are selecting.
Consider A Timeless Classic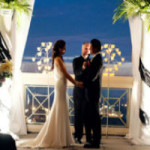 Also, try to picture what your wedding photos will look like years from now. Many brides like to go with a look that is current and fashionable, but consider what that dress and the corresponding hairstyle and makeup will look like years from now. You don't want to look dated! Consider selecting a style that is both elegant and timeless. The ideal dress will look flawless on the day of your wedding and decades later. Last of all, choose a dress that suits your figure. Certain body shapes and parts of your body are amazing and deserve to be flattered and celebrated. When you are prepared to pick out your wedding dress, there is every guarantee that you will find the gown of your dreams. Once you find your perfect dress, get ready to deal with the Aftermath Of Dress Shopping!!
by Kerry Johnson – Follow Kerry on G+!