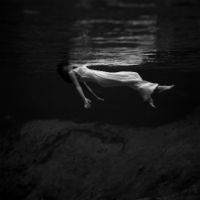 Beach Wedding 101: Tapping Into Your Inner Beach Goddess with the Perfect Wedding Dress
I had a friend who just recently got married and during the wedding preparation, we'd meet up regularly to catch up and talk about how the planning was going. We're both wedding planners so we shared a great interest in status reports and budget adjustments. What we'd spend the most time talking about, and she doing for her wedding, was searching through all of the wedding dresses Orange County.
Most girls see the wedding dress as the single most important element that can make or break a wedding. I'm not kidding. Have you ever seen a bride not looking happy on the aisle in a wedding dress that she personally picked out or had made? Have you ever seen wedding chick flicks where only 30 seconds were devoted to choosing a wedding dress? I don't foresee a future where wedding dresses will be an afterthought in the whole wedding planning process. I don't believe such a future is even remotely possible.
In the sunny state of California, beach wedding venues in Orange County are all the rave, and for good reason. What with the vast coastline of great beaches and dazzling sunsets, it is a prime location for that picturesque wedding little you must have dreamed on for days on end. When you find the best setting for your beach wedding (and this probably would be because of the intensely rockin' cocktails that they serve), you can spend the next six months trying on beach wedding dresses.
Let me share with you a few tips to get you going on the hunt for perfect beach wedding dresses:
1. Material
The open air, the sun beating down your shoulders, the sand on your flower-covered path—these are just some of the factors that make beach weddings different from conventional ones. The temperature of your wedding location is one that calls for specific types of material that traditional brides don't usually subscribe to in great detail.
Lightweight fabrics like chiffon, cotton eyelet, organza, Georgette and voile are the go-tos for beach brides. They provide not only a stunning silhouette on your wedding gown, but allow you to enjoy your wedding day without being bagged down by heavy fabric. These breathable fabrics also keep you from sweating when under the sun. While style is a big consideration, you should never forego comfort because face it, it's going to be a long day.
As most of these fabrics are sheer material, you can combine two light fabrics to come up with an appropriate but still elegant option.
2. Style
Whether you prefer conservative styles or back-baring ones, your beach wedding will surely accommodate it. When choosing the right style for beach wedding dresses, think of where you'll be most comfortable in. Do you like strapless dresses? Or do you prefer laced long sleeves? If you're not sure about your silhouette, try on different types—A-line, sheath, empire waist, among others. Don't be afraid to keep trying and keep searching because it's your wedding and you have every right to do so. Take note however that a dress with a long train will not mingle too friendly with your sandy wedding location. The backdrop will make things much easier for the Orange County wedding photographer you have chosen for your perfect day.
3. Time
Do you want to get married early in the morning, at high noon or in time for the most beautiful sunset in Newport Beach California you've ever seen? The time of your wedding ceremony will affect the ornamentation of your wedding dress and your whole look in general. Ceremonies held in the morning will give you enough sunlight to high light intricate details like beads, laces or cut-out designs. These details will get lost in the frenzy of the late afternoon to early evening. For weddings to be held later in the day, it will be a good choice to go for subtle sparkles or shimmery fabric.
There are a number of ways to mix and match your preference and the time of your Orange County wedding. If you want a shimmery fabric for a ceremony at high noon, you can ask your designer to strategically place the detail where it is noticeable but not overpowering (like cinched up in the middle of an empire cut dress).
4. Travel
As I mentioned earlier, South California is one of the world's most popular locations for a beach wedding. It wouldn't be a surprise if a number of about-to-be-married couples would want to book their families on a trip across the country just to see them wed in one of its pristine beaches. If you're one of these couples, then consider if you're dress will be shipped or if you need to bring it on a flight with you. Beach wedding dresses attract creases like flames attract moths. Your wedding dress made of lace or chiffon will be fairly easy to pack but if it is combined with other fabrics, you might need to have it shipped by your designer or get it its own seat on the plane. It is costly but if it makes you feel like Adriana Lima, why not right?
Making sure you look great in your wedding gown is no simple task. Not only will you be competing against all the other would-be brides in your state, you're sure to be overly critical about every single detail, and with good cause. It is your wedding day after all—one thing that everybody wants to go through at some point in their lives (but hopefully not twice or thrice!) So just relax and let yourself enjoy the long, grueling process.
Choosing the perfect dress comes with much time to spend in the fitting room. When you've got a fitting coming up, make sure you're well rested and with a go-getter mindset. This puts you in a good and positive mood which will be beneficial for both you and your tailor. It's okay to ask for changes when you're not comfortable with how the dress fits, but also remember to be nice when asking. You wouldn't want your tailor poking you in all the wrong places just because you're snappy.
With the perfect beach wedding dresses and fitting room etiquette tips, you're well on your way to being one stunning bride!