Make your groom toast memorable for all the right reasons. Keep these thoughts in mind while you prepare and deliver your groom toast, and yours will be one of the wedding toasts that gets talked about for years to come. Be Brief Keep your toast short. The maximum time for your groom wedding toast should(…)
Wedding Venues In Orange County
Your wedding day is a very important day in your life. It needs to be spectacular as well as practical. This is why you need to be careful when choosing from the many wedding venues in Orange County. It determines a lot when it comes to your wedding. For example, it reflects the grandeur and style you want in your wedding. Choosing a location is never easy. It takes time, effort and a lot of thought. Here are a number of things to keep in mind when choosing the perfect spot.
The Number of People at the Wedding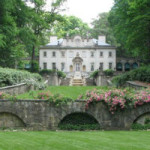 Many wedding venues in Orange County cannot hold a huge number of people. Have a limit on the number of people you invite to your wedding. You also need to know the maximum holding capacity of the venue. Only choose a location that can comfortably hold everyone that appears on your guest list. Your wedding will be crowded, unpleasant and disorganized if you are stretching the capacity of a venue.
Look At the Cost of the Venue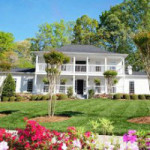 We live under a harsh economic climate, even here in beautiful Orange County. The economy is still recovering but it is not back on its feet. This means that tightening your belt is both prudent and wise. Your wedding cannot be an exception. You should try to cut back on wedding costs. This includes everything from cutting back on Orange County wedding photographer costs all the way down to the cost of napkins! The location you choose should be no different. Begin by negotiating for cheaper rates. You can also change your wedding day to a day that attracts cheaper rates. For instance, Fridays and Sundays are usually cheaper than Saturdays for many Orange County wedding venues. This is because many people choose to hold their wedding on Saturday when their family, friends, colleagues and relatives are free from work. You can also cut back on other costs such as decorations if you must have a specific venue on a certain date.
Look At What the Venue Offers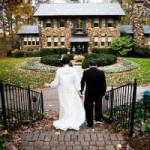 Many wedding venues in Orange County can look good but it may not be what you need. You should look at what the location offers before you pay for it. Writing up a list of things you need at a wedding venue can be very helpful. This list should be practical and exhaustive. For example, do you need a dance floor? Do you need a tables and chairs? Do you need a stage for a band? The venue should have these facilities if you want them present at your wedding. Another area you should look into is the presence of a kitchen for your Orange County caterer and adequate parking facilities. You cannot serve hot food to your guests if there is no kitchen where you can warm up the food. Your guests will also waste a lot of time looking for parking spaces if the venue you chose does not have a large parking lot.
A Reconnaissance Mission Is a Good Idea
Brochures and pamphlets may paint an inaccurate picture of some of the wedding venues in Orange County. They usually contain exaggerations that will disappoint you once you visit the location. A reconnaissance mission gives you a firsthand experience of the venue. You will have an idea of how the venue looks and how it feels like. You will also have an idea of the improvements you can make. A firsthand experience also helps you to determine whether the price for the venue is worth it. You can ask for a refund if the venue does not meet your desired standards.
Consider Something Different
A wedding is a memorable event. You can make it more memorable by doing it differently. Do not go for a common location. Go for a venue that is beyond what people expect. Choose one of the wedding venues in Orange County that reflects your personality and that of your partner. Here are a number of possible locations that you can choose.
Possible Wedding Venues
You can choose from the perfect wedding venues in Orange County from many possible locations. It all depends on what you and your fiancé want. A restaurant with an ocean view or a courtyard is a good idea for a wedding location. It will add romance and passion to your wedding. You should also consider holding your reception at the same venue. Botanical gardens are another wonderful idea for a venue. The surrounding gardens will compliment the beauty and splendor of your wedding. They will also reduce your wedding costs because you no longer have to spend a lot of money on decorations. Lovers of history can hold their wedding at a museum, library or historic home while a wedding at the beach is an ideal setting for a carefree couple. Getting married on the coast will also give the bride the opportunity to browse the many beach wedding dresses! Finally, holding a wedding on a train or boat can also be romantic, adventurous, daring and unique. Other wonderful ideas include a winery, a ski resort or a bed and breakfast inn.