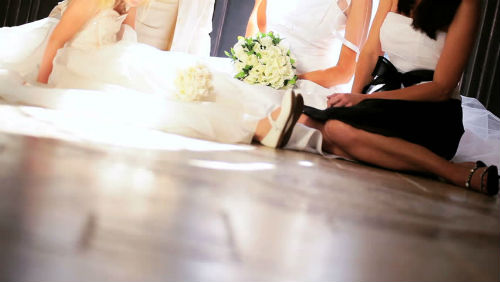 If worrying over the cost of a wedding gown has you feeling anxious, it might be time to consider less expensive options. While some brides will spend thousands of dollars on a white wedding gown, savvy brides know how to look stunning without taking out a small loan. There are easy ways to reduce wedding dress costs if you understand which details to eliminate. Here are a few helpful tips that can save your cash and your sanity: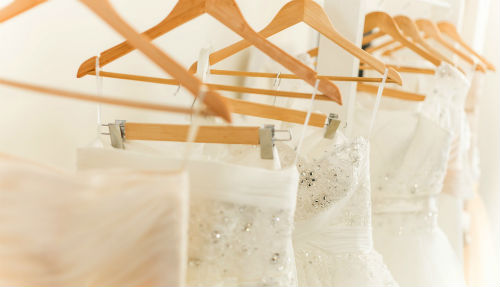 – Look for wedding dresses without adornments. Extras like beads and embroidery increase costs. Shop your local thrift store for vintage add-ons like tiaras and sparkly belts.

– Avoid expensive fabrics like silk and opt for less expensive options like taffeta or chiffon. The money you spend on a dress you'll only wear one time could be better spent on honeymoon travel.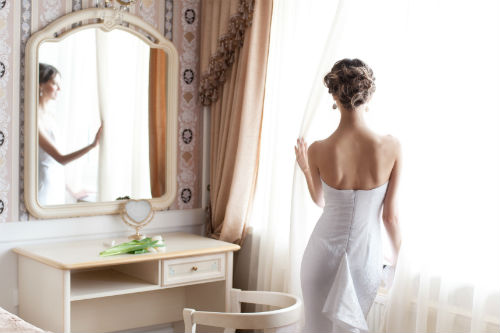 – Purchase a wedding dress with fewer styling details. Ruching and pin tucks increase costs. Adorn your bridal dress with a thrift store find such as a vintage brooch or cameo pendant.

Looking beautiful on your wedding day doesn't have to mean emptying your bank account. You can create a custom look for your big day and feel good about your purchases at the same time. Will you be integrating any of these budget-friendly tips into your wedding planning?