6 Common Outdoor Wedding Mistakes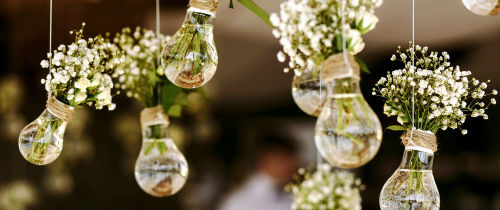 So, the wedding bells are approaching, and all you see in your mind is the groom's smile as he walks you down the aisle?
Well this is your day, the moment when all ceases to exist, and the world waits on you, and it should be in the least, Perfect.
What if something goes wrong? You wonder, and the anticipation you had turns into butterflies in your stomach, the feelings haunts you like rain clouds on a sunny day, and deep down you feel something will go wrong. So what do you do?
Just sit back and relax, though there are tons of preparations that goes on in this period, there are just six mistakes on such an occasion that you should avoid, for your wedding plans to succeed.
1. Contingency Planning
Well, there is a plan A where all goes well, the sun just smiles at you all day, and everything works according to plan, and there's rain.
We all know that the weather forecast career is partly a gamble, prediction of "Clouds in the afternoon" may as well mean, "expect hail."
A contingency plan B is necessary in planning an outdoor wedding that is well-thought-of, in case rain gatecrashes into your wedding party.
There is so much to be lost if the wedding is ruined and without a contingency plan, you will just be playing Russian roulette with the happiest day of your life.
Securing a second venue with a deposit is very prudent, especially since half of it is refundable in case the venue is not used.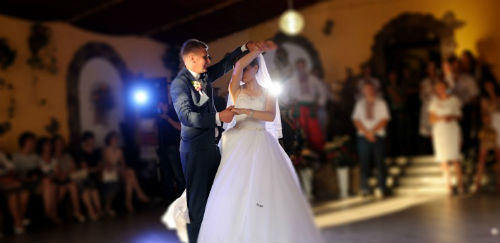 2. The Budget Factor
The big day may be overwhelming, especially for the bride, and let's face it, we could always rely on our man to know exactly what our intuition is dictating, right? Hmm, Nah.
The cost of a venue, wedding gown, and other little things should be considered and you should examine whether they fit within the budget set, there are wedding venues in Orange County that are worth considering, which have breathtaking grounds and just right for your pocket.
Remember that, for every item you choose which is above the budget set, may it be the venue or the wedding gown or the wedding venue, there will be a budget cut on other items to compensate for it.
This means that you will have one or two things in the ceremony that stand out, while all other items suffer from the budget cut.
Before paying for the gown's deposit or placing a deposit to a venue, count your money to avoid moments of depression.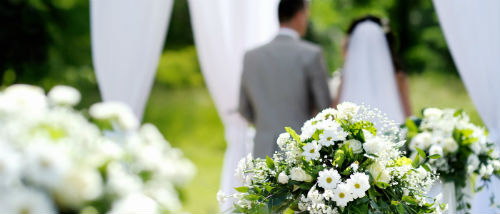 3. Underestimating the Outdoor Costs
The outdoor wedding may seem simple and straightforward, in planning but in reality, it can be very hectic. 
There are so many details to be taken care of including air conditioning, lighting, bathroom accommodations, and generators.
Different locations and prices for the entire budget and different service providers should be scouted out, for you to get the whole picture on how your financial capabilities fit with your preferred choices. As an example, Irvine's Bommer Canyon wedding location is beautiful, but will require some additional planning due to its location.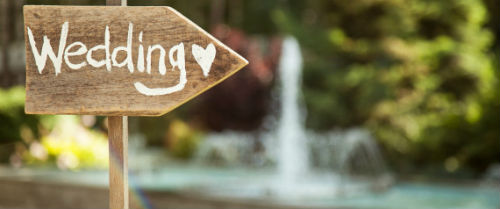 4. Perfect Moments
Finally, the magic moment comes when your prince charming commits his heart to you, scoop you in his arms and proclaim to the whole world that you are his forever.
Funny, this is the only moment in life that a guy will kiss his love in front of his Father-in-law and he claps heartily.
Aside from that, seeing that this is the climax in your dream's lifetime moment, the setting has to be just right for the magic to be felt.
The sunset is one major consideration in outdoor wedding plans, and, the ceremony timing and "vows rituals" photos should be well timed, to forever capture the perfect illusion experienced on this day.

5. Space Planning
Your wedding should not be overcrowded but should have a casual, elegant and comfortable, natural flow without anyone getting into any other person's way.
This calls for space planning; first off, you should know the number of guests expected and with that number in mind, decrease the accommodation space provided by the venue by 10%.
This will allow enough room for dancing, meals, and the wedding ceremony portion, remember the guests should enjoy every bit of the wedding, and if there's not adequate space, there will be little to enjoy.
6. Captured Moments
If a picture is worth a thousand words, what is a video worth? Priceless. Right?
These are your memories, and they should be captured to be relished later in life, when you are sitting around the fireplace with your kids narrating to them how their father (the overweight guy sitting in the lazy chair with a remote control) was the most handsome prince in the whole land.
It's the memories of the good times that help us live through the rough times, and what better way than refreshing the remembrance pool with the cool spring of refreshing HD vision?
Finally, you have ironed out the six mistakes that could lead to a flop in your wedding. It's your time to enjoy the thrill, as you delight in the lovely reflection in his eyes and, as your prince charming takes your hand and say "I do".