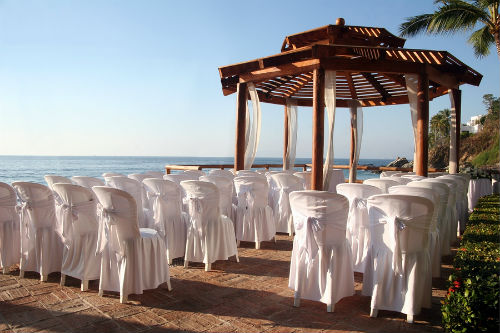 You have imagined getting married in a lovely place where you and your betrothed as well as your family and friends are gathered altogether to celebrate the most important day of your life. You see everyone is happy as they watch you and your betrothed exchange your vows at this beautiful place called your dream wedding venue. Among the so many Orange County wedding venues to choose from, you will definitely find a venue that perfectly fits your description of your dream wedding reception location. Finding your dream venue may take time, but if you start your search early and follow the tips below you will find a location that is just right for you soon enough.
Geographic Location
Your venue must be easily accessible to all your guests. Remember they will be with you to join you in your joyous celebration and you want them all to be there and on time, so if it is possible pick out an event site that is easy for everyone to search and get to.
Weather
If you prefer an outdoor wedding venue, the weather should be taken into consideration. It is perfectly all right to get married outdoors if the weather is absolutely fine, but it is always wise to prepare another space in case it rains. Tables with parasols or a canopy will be very useful to protect everyone from the sun's rays. If the sun is too hot in the summer, an evening celebration will be great since the air is cooler.
Number of Guests
How many guests are attending? You can easily decide on the size of your venue by determining the number of guests early on. The deposit will be based on this number and many venues usually ask for an estimate 2 to 3 months before your celebration, and the exact guest count is asked 2 days before the event.
Style
Do you want a formal wedding or an informal celebration? Is it going to be a contemporary wedding or a traditional one? Is it an outdoor or indoor affair? Do you like it to be held in the afternoon or at night? Do you prefer a beach wedding to a church wedding? The style you want for your wedding is associated with your choice of wedding venues in Orange County, so you should take this into consideration as you search for your dream location.
Drinks and Food
A greater portion of the budget goes to beverages and food selections, so you should choose very carefully the quality, quantity and type of food and drink to be served at the reception. If the venue provides catering, it is a good idea to have a sample of the various menu options before paying a deposit. Beers and wines should also be tasted beforehand if these are included in your menu list.
Professional Coordinator
If you are both too busy to do all the planning and preparations all by yourselves, you will save time and money if you pick out a venue that handles everything, from flowers and catering to music and decoration. Hiring a professional wedding coordinator will be of great help to you as well.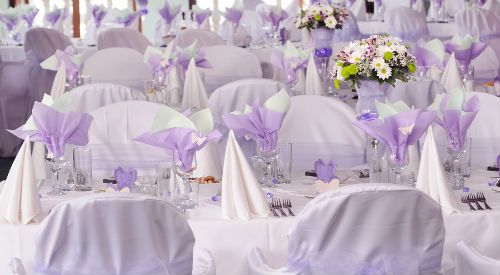 by Kerry Johnson – Follow Kerry on G+!