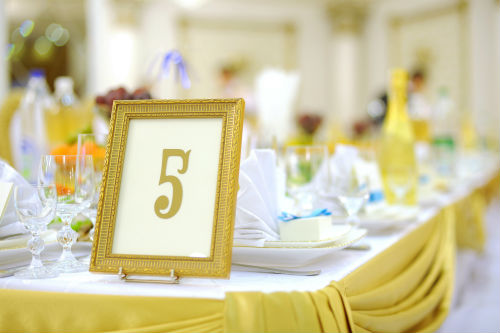 Deciding on a wedding venue, indoors or outdoors can play a crucial role in making the most special day in your life a memorable one. Regardless of whether you choose an outdoor wedding ceremony or reception or an indoor wedding ceremony or reception, it must be noted that there advantages as well as disadvantages to either scenario. To choose a perfect location to commemorate your "I dos" vows, considering the benefits as well the drawbacks of the all your wedding venue options and narrowing your choices along the way will help you get closer in finding the perfect spot. Listed below are some of the pros and cons of choosing indoor wedding or an outdoor wedding venues in Orange County.
Indoor Wedding Venues In Orange County: Pros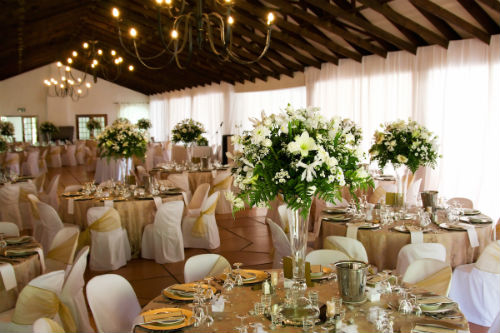 Weather conditions are no longer an issue: One of the greatest advantages of having an indoor wedding is that it helps you stay stress free regarding the unpredictable weather conditions in Orange County. So, whether there is rain, wind, snow or shine outside, having an indoor wedding helps keep the load of weather issues off from the couple's mind. Although weather issues can play a minor role in wedding photographs or perhaps transportation, choosing an outdoor reception can be a cause of great worry, especially for the brides. If you stress easily and do not like the unknown, choosing an indoor wedding venue would be a perfect option for you.  A great example of a wedding venue in Orange County that offers terrific indoor wedding ceremonies and receptions would be the SeaCliff Country Club in Huntington Beach.

Provide Numerous Décor Options: Choosing an indoor wedding venue can be a great choice for couples who wish to decorate the venue just the way they want to. Since there are hardly any restrictions, expect for any fire accident or code violation, choosing an indoor venue for your wedding allows you to incorporate even the small and fragile details in your decoration without having to worry about any kind of damage.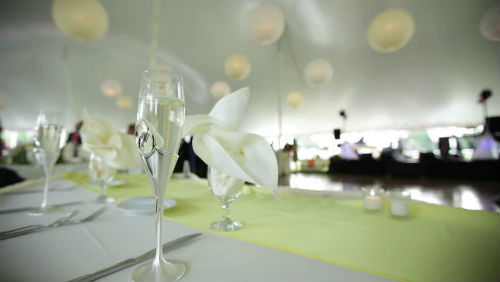 Help Maintain Temperature: Having an indoor wedding helps you adjust and maintain the temperature inside, helping you and your guest stay comfortable throughout the ceremony. Unlike an outdoor wedding reception where there is little you can do to control temperature, expect encourage guest to bring sweaters or provide hand fans to them, having an indoor wedding reception helps you control the ambiance right from the start. Additionally, having seats arranged close to fans or vents will allow your guest to choose a place according to their affinity of getting overheated or chilly and help them stay completely at ease all through the event.
Indoor Wedding Venues In Orange County: Cons
Space Restriction: Having space constraints is always a problem in an indoor wedding venue. Every Orange County indoor venue does have its own maximum capacity space. Although the space capacity may vary depending on whether you are having a seated dinner or a cocktail reception, the number allotted should comply as per the fire codes and other safety restrictions. Since the number is non – negotiable, taking in account the space capacity of the venue is crucial before choosing an indoor venue for your wedding.

Logistical Issues: Although logistical issues are addressed by most indoor wedding venues, many old charming buildings, especially in Boston lack facilities like delivery ramps, convenient parking space, docks etc. This can make it difficult for the vendors to load décor items or equipment for your wedding. However, since vendors are professionals and know how to deal with logistical challenges successfully, this "con" of indoor wedding venue is not really your concern.
Outdoor Wedding Venues In Orange County: Pros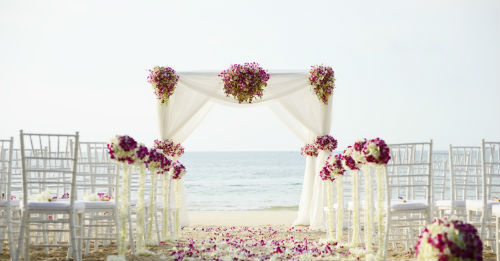 Ambiance: Having an outdoor wedding venue helps you create the most natural and breathtakingly beautiful environment for your wedding. Apart from experiencing that extra stress caused due to the pending weather report, having a clear, starry night on your wedding day will create a perfect atmosphere on your special day. To create such beauty indoors, can be just impossible.
Less decoration: A great benefit of having an outdoor wedding venue is that it helps reduce the cost of your décor budget, allowing you to save money. Since nothing can beat the natural beauty of gardens or landscapes, choosing an outdoor venue for your wedding or reception helps create the desired magical atmosphere naturally.
Additional benefit of both indoor and outdoor venues: Having an outdoor wedding venue is a great way to enjoy the benefits of both worlds. Apart from allowing you to enjoy the beauty of an outdoor wedding, many outdoor venues in Orange County that have a roof and four walls provide guests some added protection. While small boathouse or greenhouse built on an outdoor venue is not very big enough and can accommodate only a few guests, it does provide an opportunity for the guest interact with each other while they stroll down the boat house or visit the greenhouse to take a break from the dance floor. This helps makes the event more interesting and appealing to your guests.
Outdoor Wedding Venues In Orange County: Cons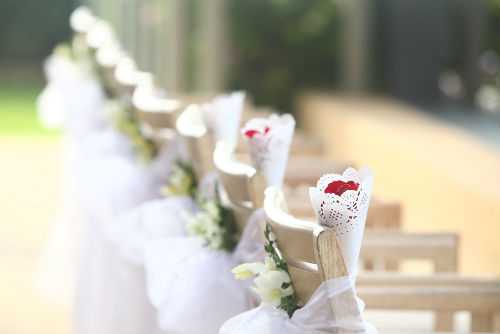 Expensive: Conducting an outdoor wedding can sometimes prove to be an expensive affair. Since outdoor areas are completely open and do not have any tented area, you may be required to rent one separately to cover tables and another one to cover the dance floors. This can often increase the cost of your wedding budget making it difficult for you to host your wedding outdoors.

Restrooms: Although most outdoor wedding venues do have restrooms nearby, it might be located at a distance from the party venue, requiring you or your guests to walk the distance. Although this may be a non- issue for many, having restrooms that are at close proximity to the party venue is a factor that must be considering when selecting an outdoor wedding venue. Some spots that couple choose to celebrate their ceremonies may not even have any facilities.
Wildlife: While the term "wildlife" does not suggest having wild animals crashing at the party venue, it proposes the idea of being a little more careful when selecting the outdoor area for your wedding. Temperature conditions or proximity to water at a given time of the year can sometimes make it difficult for you to deal with bug situation. Mosquitoes are the most common and uninvited "wildlife" creatures that can show up at an outdoor wedding. However, if have already taken measures to keep these creatures away from the venue, this con is worth considering at all.
There Are Plenty Of OC Venues To Choose From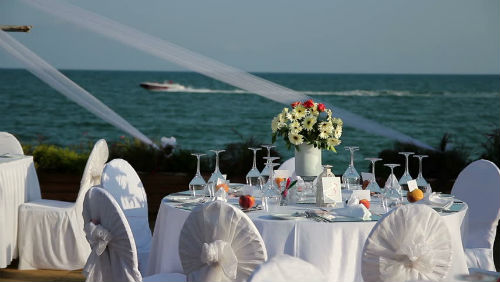 Fortunately, if you're planning on getting married in Orange County Ca, there are literally hundreds of venues to choose from! Whether it's in one of the quaint San Juan Capistrano wedding venues, or the beaches of Newport Beach, Orange County has something to fit every couple's budget!