Choosing an Orange County Wedding Photographer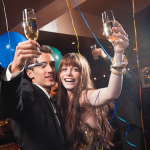 Blair Nicole Photography Also a large portfolio & a pretty active blog
Lori Anderson Photographers Another husband & wife photography team
Julie Irene Photography Julie covers both Orange & San Diego Counties
What to look for in an Orange County wedding photographer
Among the most important things to do before choosing an Orange County wedding photographer is to settle on a particular style that you like most. And while you are searching, pay attention to the shots and poses that please you. Then narrow your search for photographers whose styles go hand in hand with what you like. Remember, you've devoted a HUGE amount of time trying on all the wedding dresses in Orange County. You want the pictures to come out perfect.
Additionally, it is important to have a budget estimate or a written budget. This will guide you in selecting a photographer that fits into your budget estimates and one you can afford. This will help you in evaluating the wedding package of your Orange County wedding photographer.
You can also check out the different varieties of online photo albums or you can check out real photo albums of a friend's wedding so as to get a clear picture of the different styles involved and also get it from a wedding photographer's perspective. By doing all this, you will have a better idea of what you really want and what different photographers can offer. Also, make sure your photographer is familiar with the different wedding venues in Orange County.
What NOT to look for in an Orange County wedding photographer
It is important to understand that wedding photography is a complicated process which requires time, practice and dedication to master. Therefore:
Do not call a friend and give him or her good camera thinking the shots taken will be of good quality. In fact this is the most sensitive parts in a weeding dreaded by wedding planners. Most of them recommend using professionals. Remember, you want your Orange County wedding photographer to have great attention to detail, right down to assisting you how to pose for your photos.
Do not leave out a photographer during the selection process simply because he is a little bit expensive. You can try negotiating and maybe in one way or another you might just agree on the right price. The guidelines for choosing a wedding photographer include more than just price.
As much the photographer's personality is important, do not just base on that factor. His photos might be good but his personality is not what you expect. But, this does not mean that you choose a photographer whom you are not comfortable being around with. There are so many types of wedding photography styles; you want the one that best fits your personality.
Do not choose a photographer who does not please you. Remember you will be spending almost the whole day with this person and he or she should provide what you want and pleases you.
Other things that should be on your list.
Okay, once you've found the perfect Orange County wedding photographer, it's time to start searching for the BEST Orange County wedding photographer that fits your budget.
by Kerry Johnson – Follow Kerry on G+!