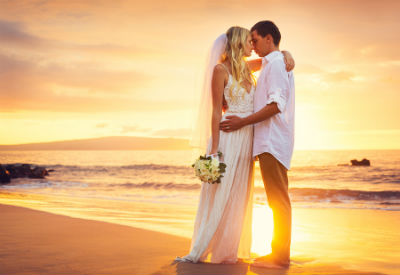 Every year many couples skip the "hometown wedding" and opt for something more exotic. Many of them prefer to conduct weddings in locations which are more adventurous; for instance on a tropical beach, a cliff overlooking an ocean or in an ancient castle, depending on what they prefer. Although tying the knot in such kinds of locations can be such a complicated process and costly it pays off in the end. If at all you are planning to do a wedding at a destination location here are a few tips to get you started about all the details that come along with searching for exotic wedding venues in Orange County.
Location
Location is definitely the most imperative consideration when it comes to a destination wedding. You need to consider the ease of travel to your destination of choice together with the accommodations and activities for your company. You can do so by checking out the local tourism website or the chamber of commerce for detailed information. If your destination wedding is going to be in Southern California, make sure you contact a local Orange County wedding photographer well ahead of time.
Check the Availability of Your Choice Venue and Its Amenities
Before you set the date for your D-day, make sure to find out first when the venue and its amenities will be available. Also consider the traveling season knowing that traveling during the peak times will add a heavy burden to your budget as opposed to during the off-peak periods. You also need to consider your guest and the cost for their attendance. Upon comparing various locations and the dates the amenities will be available you will be in a better position to make the right choice.
Legal Matters
Destination weddings within America are very easy to conduct. If you want to hold one just contact the local authorities often the county office to obtain the required documents. However if you are planning a destination wedding outside of America, start early by contacting the consulate in the destination you wish to carry out your wedding. Every state has its own marriage legislation regarding family, language, religion, documentation and so on. In most cases the consulate helps and explains their requirements to get started.
Travel Requirements and Plans
Ensure that both you and your guests understand what you will need to travel to your wedding destination. Even if you cannot think of living without a passport do not assume that it is a common document that every individual possess. Some of your guests may not have them whereas others may have those that have expired hence the need for renewal or ordering first copies. Again it will be better if you communicate well to your company about the travel requirements to travel to your wedding in order to avoid last minute disappointments. Also do not forget to inform them about vaccination requirements.
Assist Your Guests
People attending an exotic wedding want to know how much it will cost them to be in attendance. Therefore spare some time, research and give them an estimate for accommodation, meals, air ticket, vaccination together with many other things.
Hire a Professional to Help You
Most exotic weddings can be contained within a "package" which includes an on-site organizer. If you are at a resort which doesn't have on-site coordination, ask for recommendations for a professional who will help you. A good wedding coordinator will be helpful to you in the long; run for instance they will assist you in selecting the perfect venue for your wedding among doing other preparations. If you plan on trying on beach wedding dresses before you travel, make sure your wedding coordinator is prepared to have the dress shipped properly.
by Kerry Johnson – Follow Kerry on G+!