Blush Bridal Couture
13011 Newport Ave
Tustin, CA 92780

714-573-8000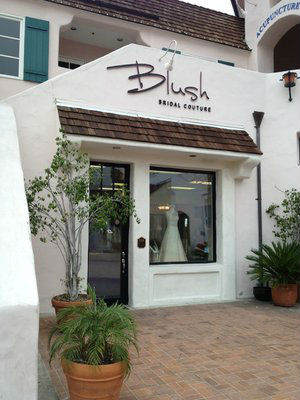 Amy & Anna At Blush Bridal Couture
Orange County's newest treasure is Blush Bridal Couture, located at the charming Lafayette Plaza in Tustin, California. Blush Bridal Couture is a vintage jewel, offering an exquisite & broad range of wedding dresses to ensure your wedding day is an unforgettable event! We also have plenty of headpieces & veils, as well as unique jewelry designs available at affordable prices. Let our talented bridal consultants take care of all of your needs while you enjoy a glass of bubbly in an inviting & comfortable boutique atmosphere. We also have a complete list of professional, reputable vendors if you need any guidance on additional wedding needs. Blush Bridal Couture is a top notch, unique bridal boutique where the dedicated staff will ensure your every need is met.
Our Mission Statement
We constantly aspire to make all of our Brides' dreams happen in an intimate setting. At Blush Bridal Couture, we promise an unforgettable experience at our bridal boutique!