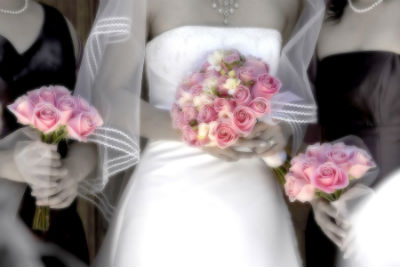 Are you tying the knot in a few months' time? Have you been wondering of what wedding dress would be just right for you? You must be very excited about your coming wedding, but scouting various boutiques for your wedding outfit can be quite challenging especially if you find it hard to decide on what to wear on your big day.
It is not actually hard to choose the best wedding gown if you consider and do some things while looking for the ideal wedding dress or gown. Find out what these important things are as you read on.
1.Do some research.
Don't get too excited to start hitting all the bridal shops in Orange County for your wedding dress right away as it is always wise to first familiarize yourself with the different wedding dresses and the terms used when making such dresses before you make your visit at a bridal shop. If you love to read you can find lots of information in bridal magazines as well or you can check out their websites.
2.Figure out your budget.
When thinking about your budget for the bridal gown or dress, it is not necessary be very specific when it comes to the price. Just give a general estimation such as $1500- $1000 or $2000-$1000. According to the experts, make a budget of at least 10 percent of the total wedding cost for the bridal attire, which includes gloves, shoes, veil, jewelry and more. By preparing a budget for your bridal dress, you will be able to narrow down your choices.
3.Make sure the dress goes well with your accessories.
Consider a wedding dress that will look great with your accessories. Juliet caps and floral headbands are excellent hairpieces that can add to your beauty as you wear your gown. When picking the right dress, also consider the kind of shoes you are wearing on that big day of yours since your shoes will either make your dress look even more beautiful or not.
For a short wedding dress, wearing unique heels will be more appropriate, or if your height is tall, you can wear jeweled sandals or ballet flats instead. For a more formal dress, an elegant pair of formal shoes will match well with such dress.
4.The dress must suit your taste and style.
Remember to wear a dress that will make you look lovelier and you can only do this by selecting an appropriate dress. For petite and short brides, trumpet style wedding dresses are the most suitable for their figure. For tall brides, wearing long gowns is always the right choice. Consider your taste and style more than today's trends that don't actually last when you pick a bridal dress so that you won't regret later when you look at your wedding pictures.
5. Consider the venue and the season.
In the summer months, airy and lightweight fabrics are perfect for outdoor beach wedding dresses. On a winter season, heavier fabrics such as taffeta and satin along with stylish cashmere cardigan wraps or mink stole wraps are definitely great. For formal church weddings, a formal bridal gown or dress is more appropriate.
by Kerry Johnson – Follow Kerry on G+!