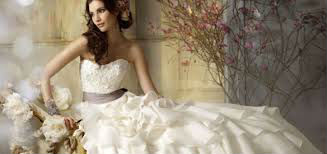 Just The Beginning
Huntington Beach, CA

714-965-6747


Unbeatable Prices On The Finest Gowns!
Just The Beginning, based in Huntington Beach California, has access to the widest array of wedding gowns, bridesmaid dresses, dresses for flower girls, and undergarments available today. The dedicated staff at Just The Beginning has more than 15 years of experience in the fashion purchasing field. It is this experience that works in our Brides' favor. We're able to get the best prices possible on the wedding gown of your dreams! That, combined with our access to the finest seamstresses around will have you head over heels in love with your gown!
We're also able to get unbeatable prices on Bridesmaid dresses, so the special women in your life can get top quality dresses at reasonable prices. We have countless thrilled Brides who have left wonderful reviews of the experiences they've had with us. We combine sterling taste with steep discounts & sharp fashion to satisfy the most discerning Orange County Bride.