"Vows as Strong as the Rings they are Engraved On"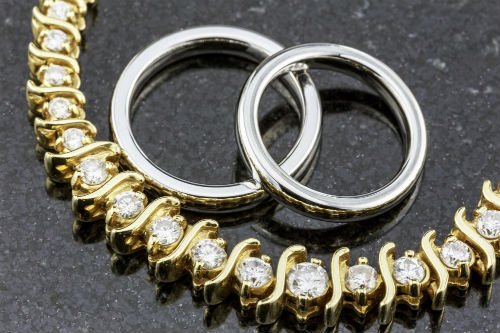 Wedding proposals are as nerve wracking as having to sit through the dinner where you first met your bride's parents and her whole family. It's not only about where you pop the question or how you do it, but also about the kind of ring you choose to solidify your commitment to a life of faithfulness to your significant other. While diamonds and gold bands are the automatic go to to secure that much desired 'Yes!' on your wedding proposal and that 'I do!' at the altar, titanium wedding rings are proving to be a top contender in the choice wedding band arena.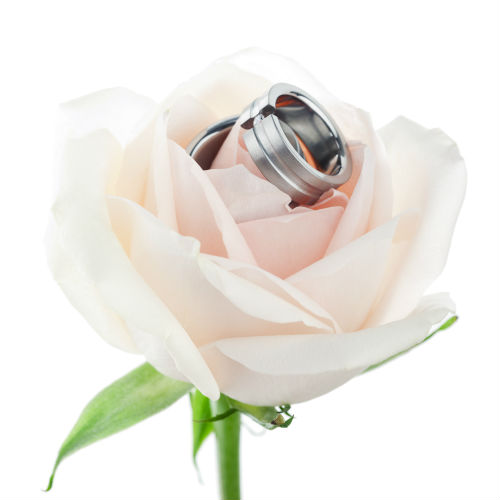 Imagine how it would feel to look back 10 years into your marriage and see that symbol of unending love on your finger looking like it's been bought yesterday. Titanium as a material is very hard to scratch and retains its smooth surface for a significant period of time. It does not dull or rust despite constant exposure to the elements and will keep its forms as alive as the love you as a couple share. Couples can choose to go with wedding bands made of plain titanium or those that have inlays of other metal.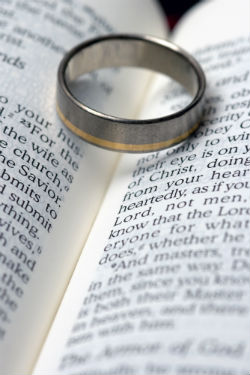 Plain titanium wedding bands are lightweight and affordable, but can come in different cuts and sizes depending on the couple's preference. It is as customizable as other materials like gold and silver, but definitely does not cause a strain on your budget.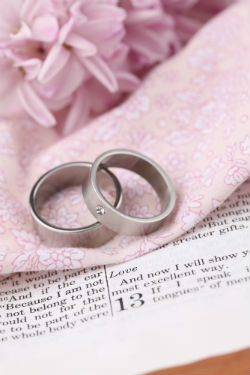 People with sensitive skin will appreciate the hypo-allergenic feature of the titanium wedding ring. By packing a punch without the hassle of having to constantly recoat, like in the case of white gold, titanium wedding rings are perfect options for the smart and savvy couple. There are certain limitations to the titanium wedding band such as its inability to accommodate a prong setting and the wear and tear that colored titanium can be exposed to. However, if you're looking at a great investment for your money for that loving moment, then a titanium engagement and wedding band may be an interesting consideration.