Your Shape, Your Style, Your Perfect Dress Down the Aisle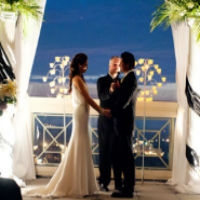 Congratulations and best wishes to all the blushing brides and dapper grooms. You've all probably heaved a sigh after the march has gone down and everybody at the reception has gone a little tipsy. It's a great relief to have pulled off the biggest event of you and your lover's lives and that's just nothing to take lightly. You've selected the best of all of the wedding venues in Orange County. All the months of preparation have led to your big day and finally, you're bound to a life of lifelong commitment and about to embark on the journey to earn the best wife and husband awards. That however, is a post for another day!
Let's backtrack, however, to your first few months of preparation and take a look at some of the lessons you've learned along the way. This will not only allow to cherish all the fights, the indecisiveness, the cake tastings and wedding dresses Orange County shopping, but will also help you impart your two cents to those planning to walk the aisle after you. Speaking of dress shopping, that's one are that definitely merits a full-length piece of its own. There's a lot of ground to cover and brides-to-be are definitely eager to devour all the tips and tricks of the trade at this point. Let's begin with body shape.
The bride is the main attraction of the wedding, but sadly, the pattern meant to form women was not that of Angelina Jolie. This causes a rising panic in most brides. Don't fret however. Finding the perfect dress is as easy as 1-2-3.
1. What's your body type?
Every girl has a different body type and it is important to know exactly what yours is. The first step is to identify which areas of your body are widest or narrowest. It is always best to take measurements. Take measurements of your shoulders, bust, waist, hips and thigh. Try to draw your figure as close to these measurements as possible. See this guide to verify the kind of body shape that you have according to the most common ones. Keep this guide in mind when you're at the Bridal Shop trying on one of the many wedding dresses Orange County that you'll be eyeing in the coming months.
a. Inverted Triangle – These are people with wide shoulders or bust but narrow hips. Most often, there is a 5% difference between the measurements of the two.
b. Hourglass – Most people call this the Coca-Cola body. It is when the bust or shoulders are about the same size as the hips with a defined waistline in between. This is the type most women aim for.
c. Rectangle – The shoulders, bust and hips are about the same size with the waist being around just 25% smaller than either the bust or shoulder. This results to an undefined waistline. This is commonly seen in beach wedding dresses.
d. Pear – The bust is smaller than the hips and the waist gradually slopes to the hips making this shape bottom-heavy.
e. Oval – The bust and hips are relatively the same size but the waist is bigger than either of the two. The hips are a little narrow.
2. Choose the wedding dress for your body type.
a. A-Line- This dress type is friendly to almost all body shapes. It is characterized by a skirt that flows to the shape of the letter A from the waist. It helps to hide heavy bottoms or wider waists therefore making it ideal for pear or oval shapes. The perfect neckline like a low-cut V-neck with an A-line skirt can highlight a slender-looking upper body.
b. Tube with Sweetheart Neckline – Inverted triangles will appreciate a strapless dress that draws attention to their upper endowment with a scooped neckline that gives just the right hint of cleavage without showing too much. The upper body of the dress must have minimal detail so as not to make it look any heavier. A wide belt or detailed waist can help add width to the narrow waistline of your body shape.
c. Mermaid – Do not be afraid of this body-hugging dress style hourglass goddesses. You are the ones most privileged to be able to wear a tight-fitting bodice with a flare at the ankles or from the middle of your shin. Keep the design simple and elegant without a lot of fluff so as to avoid putting on volume where it is not needed in the first place.
d. Empire Waist – This accentuates the waist and defines it well with an eye-catching design or pattern. This is perfect for rectangular shapes when positioned perfectly on the smallest part of the waist and gently flowing down in a column. Soft fabrics like chiffon for the skirt help create the illusion of gentle curves.
3. Choose a design and accessories.
Now that you know your body shape and the perfect wedding dress style for you, you can go ahead and explore your creativity as to the details you want to see in your search of wedding dresses Orange County. Keep in mind your problem areas as well as your assets and work to downplay and flaunt them accordingly. Remember that a detailed dress means minimal accessories and vice versa. While you want to look your best on your wedding day, nobody wants to see a walking Christmas tree down the aisle!
Take your Mom, your sister or your Maid of Honor when going dress hunting so you're sure that you'll be getting an honest opinion. Most modern brides choose to shop online however and if you're one of them, try to get an expert to take your measurements so you won't need to do any altering when your package arrives. Be wary about the colors as well. The resolution of some computers doesn't do enough justice to the actual color of the material so you might find yourself getting something you're not so keen in having.
Our newlywed couples would probably agree that wedding dresses Orange County shopping must start at least 11 months before the wedding to make room for changes (girls you know these for a fact, don't deny!) and weight gain or loss. All of those tastings of the wedding cakes in Orange County may add a couple of pounds, which can affect the shape of your dress. It is always best to have ample time for unprecedented happenings and being one step ahead early in the game will ensure that you're not freaking out over an unfinished dress a day before you're due to grace the aisle. Whatever happens, keep in mind to always have fun. It's shopping after all!
by Kerry Johnson – Follow Kerry on G+!