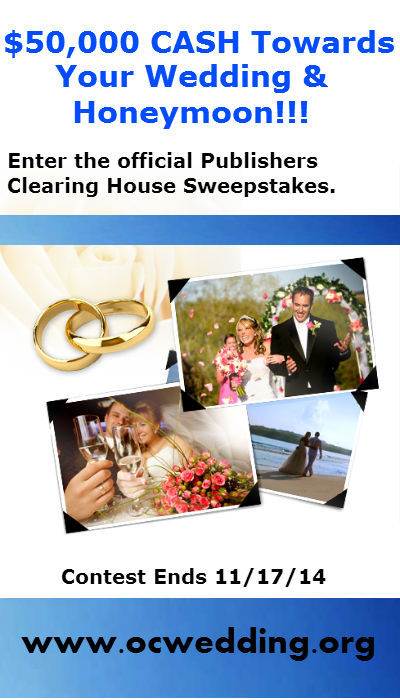 This HAS to be one of the best! It's straight-forward, a $50,000 check to use however you wish. The Publishers Clearing House has ongoing sweepstakes & contests, and they don't want a ton of personal information.
Info they want from you:
Name
Address
Date of Birth
Email Address
They don't even want your phone number! You can enter once daily, so be sure to bookmark their website. It just took me literally less than 45 seconds to complete.
Ends November 17th, 2014
Publishers Clearing House Sweepstakes Website
Return to the Wedding Sweepstakes Directory