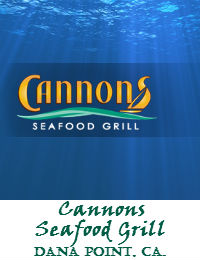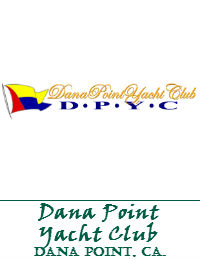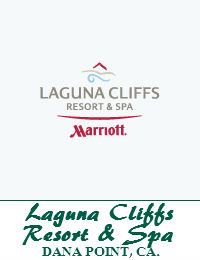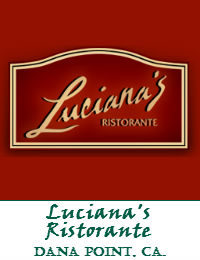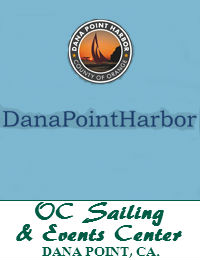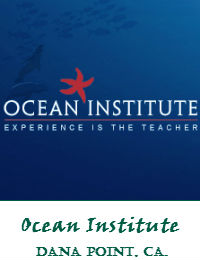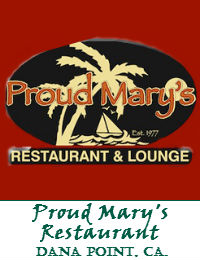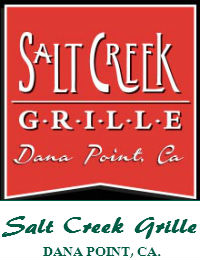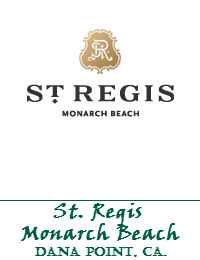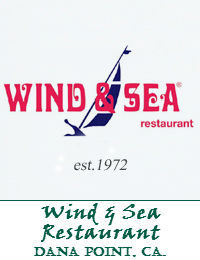 Lantern Bay Park
Lantern Bay Park in Dana Point is well known for its beautiful views, which encompass all of Dana Point. Lantern Bay Park is also noted as home to Smythe Brothers Amphitheater. Also conveniently available are a playground, turf areas, picnic tables, multiple turf areas, and basketball courts. The Amphitheater is the spot newlyweds typically choose for their wedding ceremony. Bathrooms are also available. Parking is free at Lantern By Park, with 50 spaces available. Lantern Bay Park is located at 25111 Park Lantern Rd. Dana Point, Ca 92629. Their phone number is 949-248-3530.
Doheny State Beach
Doheny State Beach is one of the most popular beaches in Orange County, with over 1 million visitors annually. It is also one of the most popular wedding venues in Orange County. Weddings are held at the picnic sites, which can accommodate all sizes of weddings. There are sites specifically for groups of up to 100 guests, as well as spots for up to 500 and more guests. These sites are reserved for everything from corporate parties, to family reunions, to wedding celebrations. The reserved picnic areas include fire rings, BBQ's, and picnic tables. As one of the more popular Dana Point wedding venues, Doheny State Beach is a perfect spot for wedding ceremonies and receptions by the sea. These spots fill up quickly, and reservations can be made up to a year in advance. Alcohol waivers can be obtained for certain picnic areas. 714-496-3617 is the number to make reservations.
Aventura Sailing Association
Aventura Sailing Association. located in Dana Point, is located right on the harbor. It's a perfect Dana Point wedding location, which overlooks the ocean & Marina. A visit to Dana Point gives visitors true insight into why so many people love living in Orange County. Surrounding the harbor are many great things to see, and lots of wonderful shops. You'll find that before or after any wedding celebration here, you'll love the opportunity to explore the harbor and soak up the atmosphere. The fleet at Aventura Sailing Association includes sailboats from 30 feet to 43 feet, each of which makes for a wonderful, intimate wedding ceremony and/or reception. Aventura Sailing Association includes catering on site, as well as a full bar. The Harbor View Room at Aventura Sailing Association makes this one of Orange County's premiere Dana Point Wedding Venues. The panoramic views are gorgeous, with beautiful views from the wraparound deck and lounge, as well. The Aventura Sailing Association's address is 24707 Dana Dr, Dana Point, California 92629. Their phone number is 949-493-9493.

Dana Point Yacht Club
The Waterfront Ballroom at the Dana Point Yacht Club will provide an unbelievably wonderful backdrop for your wedding celebration. It's hard to find a more perfect Dana Point wedding venue for your special day than the Dana Point Yacht Club. From the floor-to-ceiling windows in the ballroom to the picture perfect views, the Dana Point Yacht Club can accommodate all of your needs. Up to 200 of your family, friends, and loved ones can be comfortably accommodated for your wedding reception in the Waterfront Ballroom. The in-house chef at Dana Point Yacht Club will create the perfect menu for your wedding day. Or, if you would like, you can bring in the caterer of your choice. The Catering Director at Dana Point Yacht Club is always available to ensure all of your questions and concerns are answered, and can help you through the entire wedding planning process! She can also assist you in coming up with lovely, creative ways of making sure your wedding stays within your budget, as well as make sure everything goes off without a hitch. Lifelong memories are created when you choose Dana Point Yacht Club as your Orange County wedding venue. You can contact the Dana Point Yacht Club's friendly and helpful Catering Director at 949-496-2900 to ask any questions or schedule an appointment. The address of the Dana Point Yacht Club is 24399 Dana Drive, Dana Point, California 92629.
Cannons Seafood Grill
Cannons Seafood Grill in Dana Point has been voted "Best Weddings" by Orange County brides for 5 straight years! Cannons Seafood Grill can comfortably accommodate 300 guests for special events like Corporate events, Anniversaries, Birthdays, rehearsal dinners, showers, and of course wedding ceremonies and receptions. There are several fixed menus to choose from, or you may choose to work with their executive chef to create a personalized menu. Cannons Seafood Grill has a wide selection of delicious fresh food, as well as alcoholic and non-alcoholic beverages. The event coordinator at Cannons Seafood Grill is Lisa. She sees to all of your needs, pays attention to all details both large and small, and ensures your wedding celebration will be an event you will never forget! Cannons Seafood Grill is located at 34344 Street of the Green Lantern, Dana Point, California 92629. Their phone number is 949-496-6146.
The St. Regis Monarch Beach
When it comes time to begin celebrating one of the biggest days you'll ever experience, you won't find a more beautiful spot than the many Dana Point wedding venues. The beauty and romance of the Orange County coast is the perfect setting to exchange your vows and celebrate with an unforgettable wedding reception! The St. Regis Monarch Beach in Dana Point is the perfect venue, whether you plan on exchanging vows in an intimate, small gathering, or you're planning to have a grand celebration with hundreds of guests in one of St. Regis Monarch Beach's renowned grand ballrooms. Whatever your wishes are, they have a perfect oceanfront venue that will suit you and your style. The Grand Lawn is the signature wedding setting at St. Regis Monarch Beach. It has incredible views of the Pacific, and overlooks their ocean pool. The Pacific Ballroom at St. Regis Monarch Beach is 12,000 square feet, and with its pastoral scenes, beautiful bronze chandeliers, and coffered ceilings, it can only be described as truly enchanting! If you are looking for a setting that's more intimate, Club 19 at St. Regis Monarch Beach combines a breezy and relaxing outdoor terrace with panoramic views of the Pacific and the Golf Links at St. Regis Monarch Beach. All of that, and a fireplace-warmed indoor area that is truly inviting and welcoming! You can contact their event planner directly at 949-234-3455. The St. Regis Monarch Beach is located at 1 Monarch Beach Resort North, Dana Point, California 92629.
Waterman's Harbor
Waterman's Harbor is an upscale, yet down to earth and unpretentious Dana Point seafood restaurant. Waterman's Harbor gets its name from those who earn their living from the sea. Waterman's Harbor is perfectly situated in the Dana Point Harbor. With its unparalleled seaside views, welcoming decor, and closeness to the docks, Waterman's Harbor embraces the spirit and pride of the "Waterman". Waterman's Harbor was specifically designed to make full use of its prefect location at the seaside, where your guests can take in the incredible sunsets, or enjoy watching the seafaring vessels pass from any location on the patio, outdoor deck, or in the restaurant. The inside decor perfectly incorporates the personal items and images of watermen, waterwomen, sailors, and well-known surfers. Executive Chef John Cuevas has created a diverse menu which features seafood, produce, and meat – all of which has been sourced locally. Waterman's Harbor is located at 34661 Golden Lantern Street in Dana Point. Their Events Manager can be reached directly at 949-764-3474