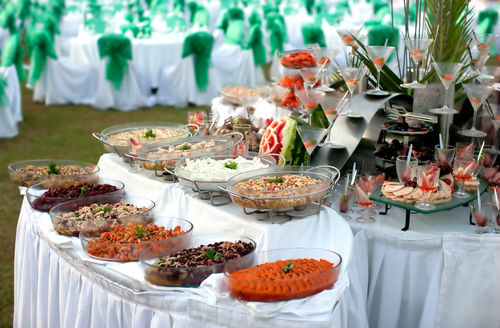 Fork In The Road Catering
Costa Mesa, CA 92626

562-252-6923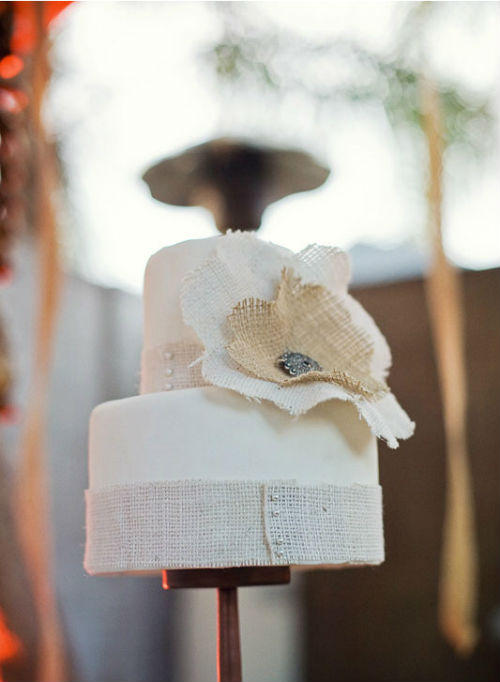 Know that the tastiest of food is the one cooked with an ounce of love, and we have plenty more than an ounce for this business. After wasting our time in places devoid of this passion for great catered food, we found ourselves at a Fork in the Road. We made the decision to take a leap of faith and do what we love best. We enjoy our job and so does everyone in our staff, so don't be expecting the same courses you've seen or eaten ten times over at other weddings you've been to. There will be no tuxedo shirts, no dry, tasteless chicken and no brochures. Give us a call and a chance to make your event a unique one with the aid of our inventiveness and your ideas.

Plan and choose a spectacular wedding cake, dessert bars, cupcakes and more from Mrs. Fork, our wonderful cake artist. With our team's true dedication to your complete satisfaction, your event will be unforgettable for everyone who attends. By listening to your wants and needs, we make sure we're always on the same page, never more than just a phone call away, and we stay flexible enough to handle any last-minute assistance or changes you may need!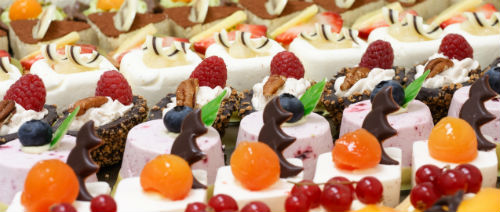 Top 5 Wedding Catering Tips
The caterer you choose for your wedding does more than just prepare the menu. They help ensure that the wedding reception timeline coordinates with the flow of the entire event naturally. Aside from that, they perform other tasks, such as supplying tableware rentals, stocking your bar, or even baking your cake. To ensure that you'll be hiring the best catering service, follow these tips:
1. Create an honest budget – You need to learn how much you're willing to shell out for catering and be honest about it. Ensure that you already have an honest budget in place prior to starting your negotiations with caterers. If you provide them with an honest budget, then you can expect them to be honest with you as well. They'll help you figure out what is possible and impossible based on your budget.
2. Weigh several options – Keep in mind that a huge chunk of your overall budget for your wedding will go to the caterer. That said, spend time weighing your options carefully. Check each package offered to you thoroughly. Ask the specific number of appetizers and entrée choices included in the package. Also, check whether the costs are itemized based on your chosen foods or if an all-inclusive rate is already offered.
Consider choosing catering packages as such can really help you save a huge amount, especially if you plan to have a lengthy guest list. The majority of catering packages today often include appetizers, entrée, salad, dessert, coffee, and even wines in some cases.
If your chosen caterer gives you several packages, then ensure that you request for sample menus. Doing so can help you determine the most suitable option for you.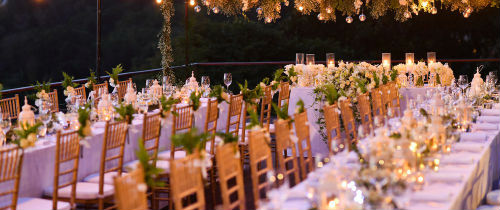 3. Check the contract thoroughly – Several gratuities are incorporated into the quoted price for major items, such as catering, or smaller things, such as limos. In most cases, major items can go around 15-20%. Ensure that you read and understand the contract thoroughly so you can avoid the risk of double-tipping unnecessarily. In case the gratuity is not part of the contract, consider incorporating it right away to avoid dealing with a higher cost on the actual day.
4. Learn about how the caterer will conduct food tasting – Find out whether the caterer you're thinking of hiring offers food tasting prior to the actual hiring date. While reading reviews can help, it is still crucial to taste the actual foods to make sure that these really suit what you want. Choose to do this prior to signing a contract as much as possible. Such will ensure that you'll make a sound decision while also preventing yourself from locking yourself in a contract with a caterer who offers subpar service.
5. Ask whether they can provide other essential items – These include cakes, or chairs, tables, plates, silverware, napkins, and salt and pepper shakers. For cakes, keep in mind that while there are many caterers who can produce great confections, there are also those who don't specialize in these areas.

Find out whether the caterer can provide you with samples of their previous work. If you're not impressed with their offered cakes, then it would be best to look for another wedding cake vendor. For the kitchenware, furniture and other items, make sure to ask whether the caterer provides them. If not and the venue does not provide them as well, you may have to rent the items.
Serving food during your wedding day can sometimes be stressful because of some elements like your preferred menu, the number of guests you have, and the actual venue. Fortunately, there are reliable caterers that you can hire. Make sure, however, that you pick the right one based on your budget and your specific requirements so you'll have a wonderful wedding catering planning experience. This can result to a beautiful and unforgettable reception.