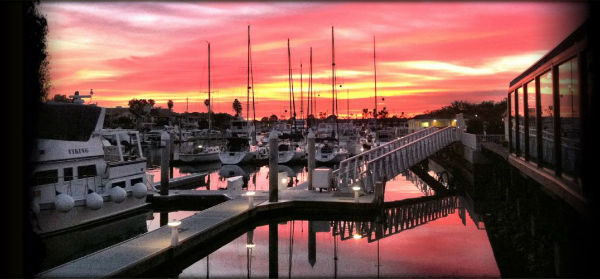 SOL Cocina
251 E. Pacific Coast Highway
Newport Beach, CA 92660

949-675-9800

When you're looking for a location to celebrate your wedding, Newport Beach has many options. SOL Cocina has been at the top of many brides' choice of their Newport Beach wedding venue. For many years, it's helped numerous couples plan and create everlasting memories. When you're scouting the wedding venues in Newport Beach, you won't find anything better than SOL Cocina. It will just take your breath away.
Our Services
We offer a wide range of intimate dining options, which also includes our own appealing downstairs room. It overlooks the beautiful Balboa Marina. You also have the option to enjoy a complete SOL Cocina buyout. The patio and downstairs capacity to enjoy a sit down dinner is 35 patrons. This makes us the best venue for a close, intimate wedding. When it comes to a mixer that is tray passed, 55 guests can be accommodated.

SOL Cocina provides you with a wide range of menu options. In fact, we're always privileged to work with our guests, and provide them with customized menu options to enhance their overall experience. For an adventurous and unique evening, we can put together a customized menu with tequila tasting or fine wines. We offer an exquisite choice of 60 high quality tequilas. If you're looking forward to a relaxed and intimate event that is perfect for your guests to mingle and indulge, you can focus on our tray passes appetizers menu. It makes us the best Newport Beach restaurant. We're pleased to offer a good choice of dinner and lunch menus with a wide range of courses, and variety of options and prices. Our special, delicious "tasting" menus offer 3 or more courses. They are served in small portions to make sure your guests are able to taste a variety of foods. Your guests will have a truly unforgettable experience. If you are looking to enjoy more, we even offer a margarita bar that is completely customized. You will enjoy the services of a private bartender, a private tequila "tasting", signature drinks, wine dinners or one of our wine tastings. Once again, you can choose from 60 high quality tequilas to enhance your experience. Beverage options with SOL Cocina completely depend on your choice and preferences.