There Are Many Wonderful Costa Mesa Wedding Locales
The Center Club In Costa Mesa
Located next to the Segerstrom Center of the Arts, the Center Club in Costa Mesa is the perfect choice for your wedding plans. Located in Orange County, you will enjoy the atmosphere of a top rated private club. Guests experience the very finest service at this very unique and exceptionally elegant club. As you walk through this wonderful club, you will observe amazing sculptures, beautiful artwork and impressive architecture. This club, it's unique décor and atmosphere is the perfect backdrop for your wedding celebration and memorial photos and videos. For over three decades, Center Club has been a leader in catering social and business events alike. The club has just recently completed a total multi-million renovation that should not be missed. Their gorgeous ballroom will accommodate up to 280 guests and make your wedding reception extraordinary while engulfing you in pure elegance.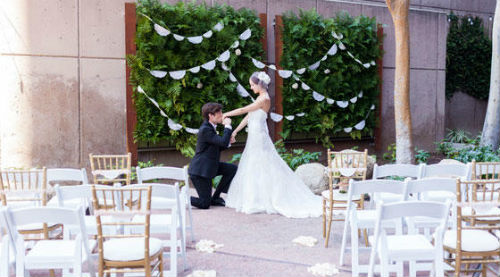 Perfect Cuisine & Exceptional Service
Along with their well known, exceptional service, Center Club Orange County, California serves a supreme cuisine to ensure your wedding memories will last forever! The culinary team is headed by a world famous, award winning chef in order to ensure the most superb, delectable and visually beautiful dishes are laid before you and your guests.
You will receive the very finest assistance when planning your event from their professional planning team. Costa Mesa's Center Club Orange County will be with you every step of the way to guarantee the most perfect celebration you will ever experience. Center Club is a "MUST" on your list of the perfect places for your Wedding locales.
A weddings are very special time, you deserve to have a team of people that understand that and will be there working with you, making sure every detail is perfect and in place. Costa Mesa's Center Club will provide you with a staff of professionals that will never let you down. If you want a touch of classic elegance, Center Club of Orange County is the spot for you.
Vanguard University & Needham Chapel
Vanguard University located in Costa Mesa is a private Christian college in California. The university offers many facilities for renting out for many different occasions including weddings, many different occasions and nonprofit functions. Their Needham Chapel is the perfect place for a perfect wedding ceremony. This chapel is absolutely spectacular, insuring your wedding will be a dazzling success! It comfortably seats 150 wedding guests, offers several other rooms and a stunning courtyard for a perfect reception. Your wedding pictures will enjoy the courtyards' most amazing, romantic backdrop ever! The Forrest Reception Room offers plenty of private space for the Bride or for others. As a guest, the organ and piano are also available for your use.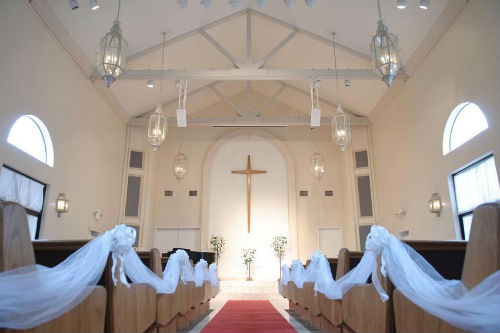 The Perfect Place For Your Wedding!
The dining and catering staffs at Vanguard University is operated by Bon Appetit Management Co, ensuring every detail and each dish will be utmost perfect! They offer a large range of menu options at very competitive prices. If you are considering Vanguard University among the many wedding venues in Orange County, you will encounter the very best, friendliest and most helpful consultation you could ever ask for. You will receive professional sound technicians, very affordable wedding package prices and exquisite grounds for your perfect wedding pictures. The staff at Vanguard University are highly experienced wedding planners to make sure you experience the perfect wedding day!
The Needham Chapel, magnificent courtyard, Bon Appetite Management for culinary perfection – all at competitive prices, look no further. Vanguard will give you the very finest, most elegant celebration, while providing memories that will last a lifetime!

Maggiano's Little Italy
If you are planning your wedding reception, Maggiano's Little Italy is going to make you feel like royalty. Their motto is to make people feel special and they put their money where their mouth is. Maggiano's Little Italy in Costa Mesa is an excellent choice for any occasion whether it's for your wedding reception, a family gathering to just about any other eventful occasion. Located on Costa Mesa's South Coast Plaza, Maggiano's goes out of their way in making sure every single guest has the time of their lives. Indulge in the most delicious, authentic Italian dishes and enjoy a very hardy laugh over a great joke! All the while, you will be catered by a truly caring, experienced staff. Maggiano's Little Italy offers a huge selection of mouth-watering dishes and drinks that makes this place one of the very finest among restaurants and special occasions in all of Orange County.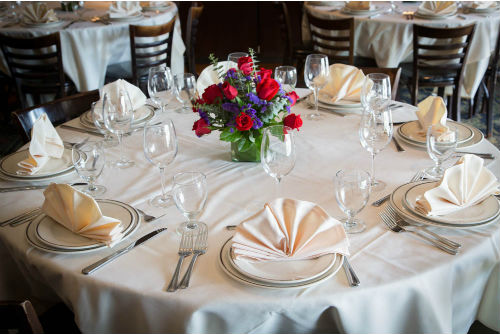 Choose Maggiano's Little Italy For Your Wedding Celebration
Maggiano's Little Italy offers a wonderful banquet hall that is ideal for a fabulous wedding celebration. Combine a very sophisticated atmosphere, amazingly appetizing foods along with a team of event specialists to make sure everything is absolutely perfect. The banquet hall is exquisitely decorated with incredible surroundings to make your celebration ever so memorable. The event specialists and waiter staff make sure all your needs are met. Not only is Maggiano's known for their superb Italian/American cuisine, but for the care they put into each event. The banquet hall accommodates up to 110 guests and can be arranged so everyone is guaranteed great comfort. This is the perfect place for perfect memories!
The staff at Maggiano's Little Italy understand how special your wedding is. They care very much for their guests and have the solid reputation to prove it. Eat, drink and be merry! The people at Maggiano's Little Italy will take excellent care of you and your guests.
Crevier Classic Cars
Crevier Classic Cars has been a favorite spot for special events for many years. This has got to be the most unique place for your special occasions, sitting inside a classic car museum! Is the bride and groom car enthusiasts? Whether yes or no, everyone will walk away with the most amazing memories that will last a lifetime. Crevier's offers wedding ceremonies, corporate functions, non-profit fund-raisers, receptions, tours and so much more. You will be surrounded by more than 100 rare, classic and exotic cars that are on display. Every single car is in immaculate condition and will give you the perfect backdrop of pure elegance for your wedding pictures, while your guests are in awe! Crevier Classic Cars has been the top choice for many organizations, companies and car enthusiasts!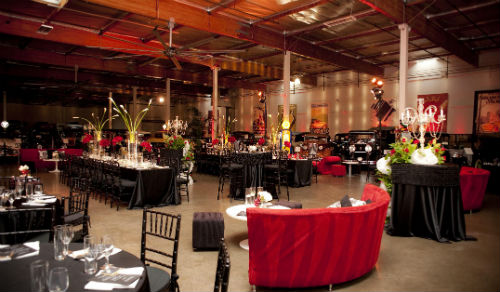 For A Very Unique Wedding Locale
Crevier Classic Cars is within a short driving distance to all of Orange County locale's such as Santa Ana, Tustin and the top chosen beaches of Newport, Huntington, Laguna and Irvine. The main special event area at Crevier Classic Cars will comfortably accommodate up to 300 guests for wedding ceremonies and receptions, fund-raising events, trade shows and so much more. There is a great kitchenette located on site which is a perfect place for all your caterer's needs. They also offer free parking or optional valet service. There is plenty of room for a dance floor and a wonderfully decorated lounge where your guests are sure to have a great time. The special events at Crevier Classic Cars is close by John Wayne Airport and easy access from 73, 405 and 55 freeways.
If you want a wedding ceremony and reception that is totally unique, Crevier Classic Cars has the best place to make that happen! Walk through the display of exquisite cars and eat your heart out! Have a picture taken with your favorite exotic, classic or rare car as the backdrop. Crevier Classic Cars will make your wedding event a very special and singular event ever!
The Costa Mesa Country Club
Costa Mesa Country Club is famous for it's world classic golf courses and has the very finest banquet halls anywhere in Orange County.
The Mesa Linda Hall and the Los Lagos Hall both offer built-in bars, floor-to-ceiling windows, wonderful dance floors and lovely terraces that look out over the golf courses. The Mesa Linda Hall accommodates 185 guests while the Los Lagos Hall accommodates 150. The Clubhouse's chipping green front is perfect for receptions and outdoor weddings. The exquisite landscaping, seasonal gardens, grounds and walkways are excellent for the perfect settings for all your photos.
The halls, the gardens, landscaping and terraces are absolutely beautiful for your wedding plans. The staff of professionals will work with you to make your event a wonderful experience to take with you forever!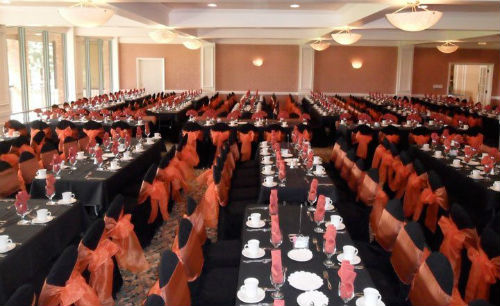 Costa Mesa Country Club offers a professional catering staff to assist you in creating a perfect atmosphere and menu selections to make your wedding a perfect experience. They will provide you with a list of vendors, if you need them, and will provide you with estimates. The club's location is very easily accessible and convenient to get to. There is plenty of parking for all of your guests, so not to worry. The Costa Mesa Country Club is an excellent choice for your wedding reception, offers beautiful accommodations, lovely landscaping and excellent dance floors to dance the night away!
The Sutra Nightclub
Since opening their doors in 2003, Sutra Nightclub in Costa Mesa is one of the most popular night scenes anywhere within Orange County. Although Sutra is primarily known as a leading party place, the club is available for private events including weddings, corporate events and many other special occasions. Sutra Nightclub is fully equipped with top of the line visual and audio components along with a very vibrant, modern atmosphere. Guests of Sutra are continually amazed with the extraordinary experience and electrifying activity provided by Sutra Nightclub.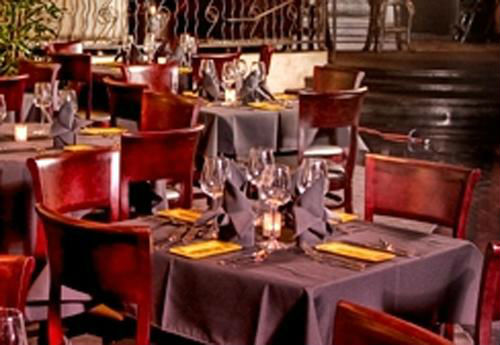 The Amenities Of Sutra Nightclub
Sutra offers amazing patios, a professional kitchen, multiple bars and the most unbelievable dance floor anywhere in Orange County. Sutra Nightclub will guarantee your event will be perfect and an event your guests will remember for a very long time. Their professional staff is capable of handling all types of events, no matter how complex or detailed. Sutra's staff is experienced at working with multiple vendors to ensure your event will go off perfectly without a glitch. Go take a peek at their floor plan and you will see exactly what we are talking about! It is one of the most popular Costa Mesa wedding venues.
If a highly energized and vibrant atmosphere is what you are looking for – Sutra Nightclub is the perfect place for your wedding reception. You will have the time of your life and the memories will last forever!
Some Additional Thoughts On Costa Mesa Wedding Venues
This is a list of six incredible choices for all your wedding plans in Orange County. When planning for your special day, stop by and check these Costa Mesa wedding venues. Each one has it's own style and atmosphere and each place will be more than pleased to sit down and talk with you about your plans. A wedding is a very, very special time in your life and you should have a very, very special place to build wonderful memories for yourself and for all your guests!