What A Dish Cafe And Catering
24921 Dana Point Harbor Dr. B100
Dana Point, CA 92629

949-276-4884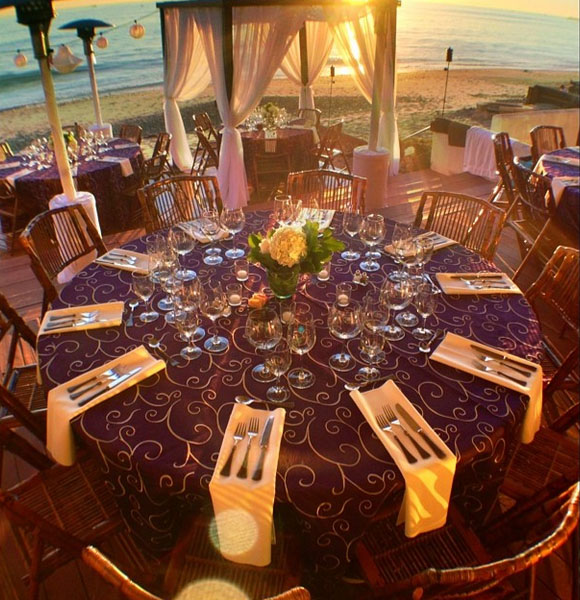 If you have high expectations for the most intimate gatherings, the most spectacular wedding of your dreams, then you should contact the experts at What a Dish Catering. They specialize in catering high-end cuisine, event planning, and artful one-of-a-kind designs for wedding venues in Orange County. Their attention to detail and custom-tailored services have earned them a strong reputation and made them one of the most sought-after caterers several in the Orange County area.
To have the finest cuisine delivered to your wedding gathering with impeccable timing and superior service, contact the best Orange County wedding catering services at What a Dish Catering and begin planning today!
What a Dish had its beginnings when Master Chef Cathy McKnight noticed that several of her friends were requesting her delectable foods to serve at their parties and events. After enjoying a successful run of over ten years, Jordan Richey took over the business and continued developing the menu items and infusing dishes with unique ingredients and a passion for cooking exceptional cuisines.
During this same time period, Cathy went on to teach cooking classes in San Clemente at the Villa Cucina and also became the executive chef at Beachfire restaurants. Cathy has been nominated by the locals as one the top 10 Chefs in the Orange County area.
Over the years, Cathy and Jordan have remained in close communication throughout the years, and in 2010 they decided to combine forces by creating a premium café, event planning, and Orange County Wedding Catering Service Company and named it What a Dish.
Both Cathy and Jordan have a passion for cooking and a commitment to high quality and service. Their pursuit of the finest and freshest ingredients combined with their experience in the industry delights the palates of many. In response to the globalization of hyper-processed food items, the two remain committed to supporting local farmers and food producers using organic farming techniques that are sustainable.
To enjoy a spectacular wedding event with the finest of cuisine and service, contact What a Dish Catering in Orange County today.