Where To Get Married In Anaheim, California
Weddings and wedding receptions are very special times and you want this special occasion to accentuate this moment with tons of perfection. We have gathered places in Anaheim, California that are top of the line places for your search of wedding venues in Anaheim Ca. They all come with experienced teams of professionals that will go out of their way to meet your every need. They have all received wonderful feedback and reviews from previous events they have cared for. Check them out and see if one of them might be are exactly what you are looking for.
If you are planning a perfect Orange County wedding, you should have the perfect place to make that happen. What could be more ideal than perfect weather, tons of beautiful hotels and resorts, Disneyland, palm trees and the Pacific Ocean! There are so many wonderful things to do, places to go, things to see and there all located in gorgeous Anaheim, California. Here are some top choices for your wedding in Anaheim:

Brookhurst Community Center
Looking for a venue to host your wedding, meeting or banquet? Brookhurst Community Center has got you covered. Their event hosting capabilities goes beyond those of a typical community center. Brookhurst Community Center is strategically located in Anaheim and serves the entire Orange County area and beyond. The facility prides itself of a tranquil atmosphere created by the carefully manicured flower gardens and a peaceful park setting. Their staff takes time to actually interact with you to know you and your friends, leaving you with incomparable personal touch. They have world class amenities and serene environment that can host a wide range of small to large-scale cooperate and social events including:
Wedding Receptions
Engagement Parties
Cocktail Parties
Holiday Celebrations
Rehearsal Dinners
Awards Ceremonies
Birthday Celebrations
Auctions
Anniversary Parties
Lounge-Style Events
Retirement Parties
Reunions
Casino Nights
Bar/Bat Mitzvahs
Fundraisers/Charity Events
Quinceanera
Amenities at Brookhurst Community Center
Brookhurst Community Center offers professional event planning assistance and closely works with you to coordinate and execute the whole event from florists, to customized menus, table settings, photographer and DJ. The kitchen at Brookhurst Community Center is perfect for those who are planning on self-catering their event or bringing in an outside caterer. Brookhurst Community Center remains one of the most popular Anaheim wedding venues because of the beautiful surroundings, flexibility when it comes to planning an event, and its affordability.

They have a stylish multipurpose room that will comfortably offer splendid accommodation for your wedding reception, dances and private business parties. You will love the beautiful gardens and well carpeting rooms that offers cozy and professional business setting. The event rooms are fitted with up-to-date A/V equipment to assist with your training and presentation experience. Other notable features are as listed below:
Accommodation for up to 500 people
16,000 square foot wedding and banquet facility
Fully equipped catering kitchen
Rectangular and round tables
Complete and efficient climate control system
Free parking for up to 350 cars
Free WiFi
Portable stages
Four stylishly carpeted meeting rooms
Banguete sitting of up to 400 people (300-350 dance floor included)
Serving alcohol is allowed but requires approval (there may be additional fees for this, and either private security guards or off-duty APD officers must be hired).
Brookhurst Community Center
714-765-3373
2271 W Crescent Ave
Anaheim, CA 92801
Brookhurst Community Center Website
The Phoenix Club
The Phoenix Club has been providing a full array of event planning options for Private Parties, Wedding Receptions and Businesses for a long time. They will professionally customize their services to fit your needs, based on your particular event. Their Catering Department will assist you in order to make your special event a total success and will cater from 50 to 700 guests. Contact their Banquet Department, give them the date of your event along with a list of your various needs. They will schedule a tour of their facilities, show you photos of the different room layouts and provide you with all the information you need for their many services.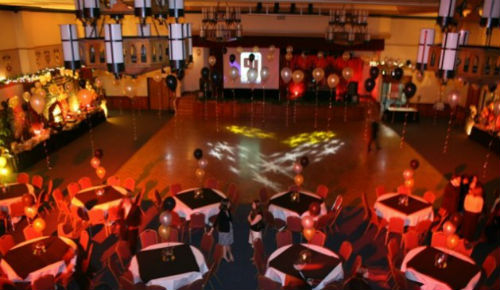 The Phoenix Club is known for their Corporate banquets for breakfast, lunch or dinner meetings. Seminars, award events, holiday parties and even concert facilities. Their beautiful facilities are perfect for private parties, such as birthdays, anniversaries, class reunions, bridal and baby showers and military reunions. They cater fashion shows, association meetings and even have special Quinceanera packages for girls celebrating their 15th birthdays. They would be thrilled to assist you with your wedding and reception. They have the most beautiful, romantic Garden Gazebo surrounded by an amazing outside backdrop that will make your wedding ever so special. They have several settings both indoor and outdoor for your choice of a reception location. Give them a call, they'll be happy sit down and help put together the perfect event for you.
The Phoenix Club
714-563-4166
1340 S Sanderson Ave
Anaheim, CA 92806
http://www.thephoenixclub.com/
City National Grove
If you want your wedding event to really stand out, get in touch with City National Grove. Their exquisite location and professional staff will make this the perfect place for entertaining and celebrating. They have many well-equipped facilities that are available for full service selections in one absolutely perfect location.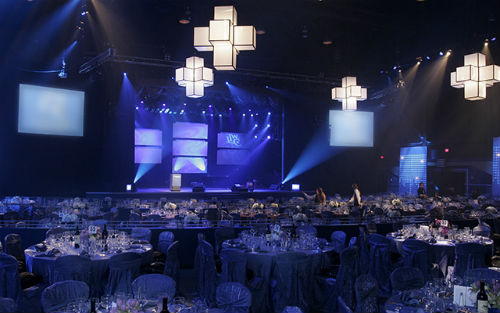 You will enter the premises under breathtaking, towering palms and then enter into their perfectly landscaped courtyard called the Palm Terrace. They have a number of places to choose from for your special event. Socialize in their art deco themed Gallery which is designed in the golden age of Hollywood or receive VIP treatment in their classy Mercedes-Benz Star Lounge. The Show Room has a beautiful uniquely styled stage with flexible seating options, state-of-the-art sound and light systems, high-definition video screens and gourmet catering. Contact them to reserve one of the top wedding venues in Orange County. The Amenities At City National Grove:
On-site gourmet catering provided by Aventura
Accommodates guests from 50 to 4,000
Experienced Special Event Staff
Dramatic 40 foot ceilings
Impressive curbside and courtyard entrances for limo & VIP arrivals
Professional Special Event Staff
Dramatic 40 foot ceilings
Professional concert-quality sound & lights
High Definition Video
WIFI throughout the entire place
A Professional in-house Production Team
Large, on-site car & motor coach parking
City National Grove
714-712-2700
2200 E Katella Ave
Anaheim, CA 92806
http://www.citynationalgroveofanaheim.com/
The Ranch
The Ranch Private Dining and Events Center is a spectacular place to host your wedding reception. Their professional staff offers the highest expertise for creating your perfect wedding day, just the way you expect it to be. Their professional team is ready to make sure every detail is handled with the greatest of care, going well beyond your expectations.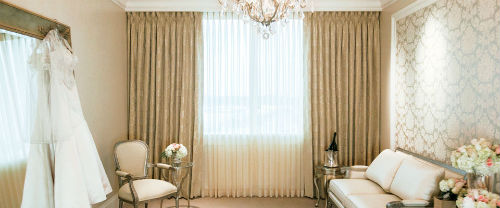 The Ranch is, without doubt, the most unique Anaheim wedding venues. Owner, Andrew Edwards, has paid the utmost attention to all details in creating The Private Dining & Events Center. Guests are in awe when they step off the elevator and see white marble accents and the very clean lines in its design. The best reason you should have your reception at The Ranch, is the staff. From managers, chefs and service staff, everyone's goal is to make sure your perfect day is brought to life. Their service starts from the moment you arrive until the moment you and your guests leave. Give them a call and let them pamper you and your guests for this very special moment in your life.
The Ranch Restaurant
714-817-4200
1025 E Ball Rd
Anaheim, CA 92805
http://www.theranch.com/
Mon Amour Banquet Hall
Mon Amour Banquet Hall has been in business for many years; their staff is experienced and top of the line. Be assured, you wedding reception will go off perfectly, leaving you to do nothing but have a great time. Their international menu is something you would expect at any five-star restaurant anywhere in the world. The staff at Anaheim's landmark Mon Amour Banquet Hall takes great pride of every single detail to ensure you and your guests enjoy an experience of a lifetime. The interior of the hall is luxurious, elegant and loaded with warmth.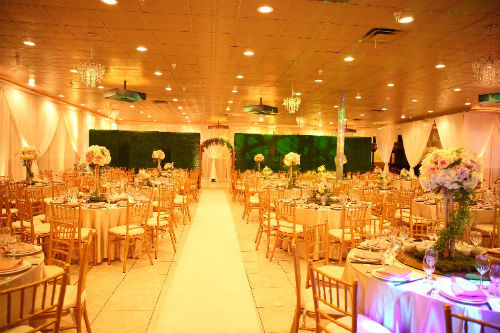 Their menu selections are from international cuisine that will be delectable to the taste buds of all. Mon Amour's wedding reception locale will accommodate over 700 guests, so invite everyone! They have a large parking area for the convenience of all your guests. Mon Amour Banquet Hall's staff will be delighted to do everything they can to make sure your wedding day is unforgettable. You will experience stunningly beautiful surroundings, outstanding A Plus personal service for a lifetime of wonderful memories. Give them a call and watch the magic happen!
Mon Amour Banquet Hall
714-702-3523
3150 W Lincoln Ave #134
Anaheim, CA 92801
http://www.monamourbanquet.com/
Mama Cozza's
Mama Cozza's is a one of a kind Italian Restaurant, having been in business since 1965. They have just celebrated their 45th anniversary, thanks to all their wonderful guests, like yourself They will cater a romantic dinner for two or a large family and friends feast.
Have a catered party in the Banquet Room where friends and family can have a great time and even step out to the bar and watch a ball game. Mamma Cozza's is a family-owned establishment that comes with a neighborhood atmosphere, an excellent wine list and the best Italian desserts anywhere.
Their secret recipes have been passed down from generation to generation, using only the freshest ingredients and it is definitely Italian! No one ever leaves Mamma Cozza's hungry, they leave full! They offer all sorts of dishes from seafood to lamb, veal to steak, chicken to salads, pasta to pizza and sandwiches to die for. On Fridays, Saturdays and Sundays they also serve prime rib.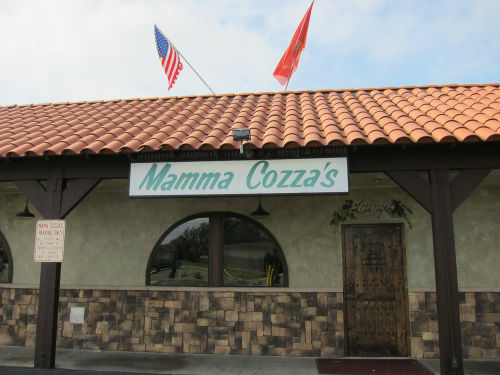 Even if you are not one of Mamma Cozza's regulars, you will feel like family in their comfortable lounge that offers six televisions. Each television is on a different sporting event from baseball to football, basketball to hockey. On Saturday evenings they offer musical entertainment in the lounge, so sit back and enjoy the music or get up and dance the night away. Everyone has a wonderful time – You are even welcome sing along!
Whether you want hosting for an Anaheim wedding reception, a birthday party or a business meeting, the Banquet Room is the best. The staff at Mama Cozza's will welcome parties of 25 guests or more for breakfast, lunch or dinner. Their staff will also will bring Mama's cooking to you, through their catering service.
Mama Cozza's is only 2 miles from Disneyland, nearby Knott's Berry Farm and many other wonderful Southern California attractions. They can be easily reached by these freeways: 5, 91 and 22. Give them a call and see what they can do for you.
Mama Cozza's
714-635-0063
2170 West Ball Road
Anaheim, CA 92804
http://www.mamacozzas.com/
Astor Classics
Astor Classics Event Center is located near major hotels and Southern California's most popular attractions. Just off Ball Road in Anaheim, they are also very close to Disneyland and Angel Stadium. They offer great free parking that can give easy entrance to trucks and buses alike.
Astor Classics offers a wonderfully unique environment for all sorts of functions and accommodates both small and large groups. You can request the option to an exclusive access to the banquet/exhibit hall or access to the entire museum for a special event.
The museum has an amazing collection of multi million classic and antique cars that will become a lasting memory for years to come. Have an amazing backdrop for wedding receptions, holiday and birthday parties, bar mitzvahs, conferences and meetings along with trade shows. Whatever celebration you have in mind, Astor Classics is there to make it a perfect event. They also offer large groups for scheduled private tours of the museum for a per person entrance fee. You can relax, enjoy your event and discover the mind-blowing treasures of the exquisite collection that cannot be found anywhere else in the world.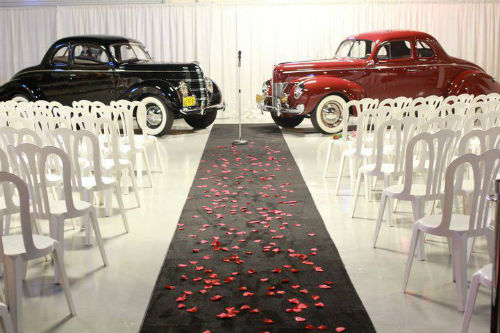 If you want an event that is far beyond the typical, this is the place to come to. Your wedding reception couldn't be in better hands and the view is a spectacular one of a kind. Astor Classics has set aside a large area, in the museum, for special events that can accommodate 50 to 100 guests. Their Events Coordinator and staff of professionals are there to help you with every detail to ensure your event is perfect and do it with a friendly air. Their catering covers many gambits including:
DJ's Bar
A Photographer
Sound & Video System
A Dance Floor and so much more…
All of this is under one roof – in one location!
Call and setup a private tour and see for yourself what a wonderful, unique and totally memorable experience you will have for your Anaheim wedding.
Astor Classics
714-502-9494
1563 S State College Blvd
Anaheim, CA 92805
http://www.astorclassics.com/
Anaheim Wedding Venues – Conclusion
We hope this has been information that will help you choose a place for your special day. This list consists of some of the most wonderful selections for your search for suitable Anaheim wedding venues. As you plan your wedding day, consider visiting the Affordable Orange County wedding venues listed above. Each Anaheim wedding venue has it's own unique style, atmosphere and memorable experience for a lifetime. Each establishment will be thrilled to spend time with you to discuss your wedding plans, and how they can help! This special day deserves a special venue. All of these wedding venues in Orange County are experienced in putting together wonderful events that will create lifelong memories!